A perfect blend of turquoise and blue sea stretching as far as the eye can see. Feel the calming whisper as the wind breeze as you admire the heart-shaped shoal, love is in the air here at Pulo Cinta.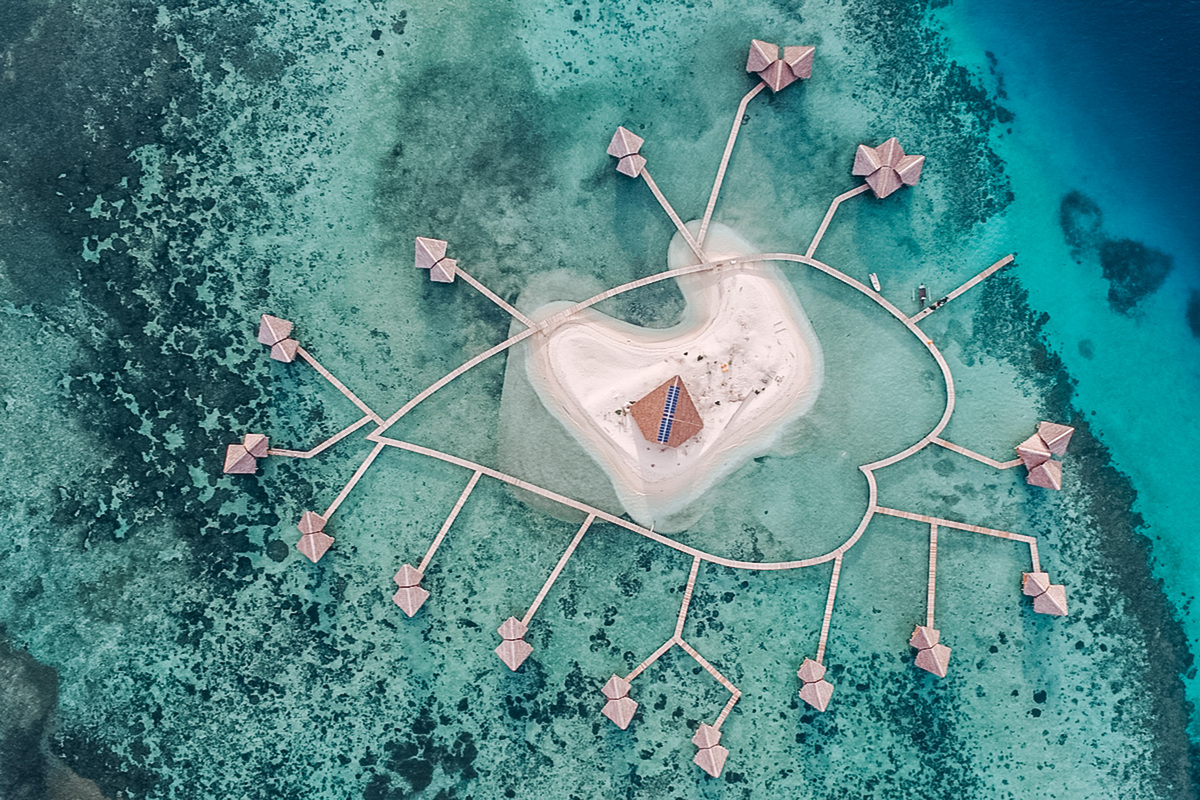 Situated pleasantly off the coast of Tomini Gulf in Gorontalo Province in the northern part of Sulawesi Island, Pulo (or Pulau) Cinta literally means the island of love. You may not notice it right away, but if you look from above or through the lens of a drone camera, the shoal in this little piece of a heaven forms the shape of a heart – as if Mother Nature sculpted the universal symbol of love. Pulo Cinta also got its name from a local legend akin to Shakespeare's Romeo and Juliet.  The story goes that during the Dutch colonial era, a prince from the Kingdom of Gorontalo fell in love with a daughter of a Dutch merchant. A tale of forbidden love, the two lovebirds from the conflicting sides would came to the small island just to be with one another. Pulo Cinta was their secret escape, a place of love amidst the bloodshed and violent war.
Today, lovebirds from around the globe can experience the ultimate romantic getaway at Pulo Cinta Eco Resort, a lovely resort built on the island that takes the shape of a heart. Opened in late 2015, the resort consists of 15 luxurious wooden villas built on stilts over the crystal clear shallow waters, surrounding the central sandbank. Connecting these villas (as well as the main dock) is a wooden "love" bridge. Waking up to the majestic sunrise and the gentle sound of calm waves, the enchanting panorama is a magical sensation rarely find elsewhere.
A perfect place to celebrate love, Pulo Cinta is located among the 23 inhabited islands at Tomini Bay, a hidden gem in North Sulawesi. Here, you can enjoy your time on the warm white sand beach or explore the magical underwater wonder, which is a part of the world's precious Coral Triangle. Pulo Cinta is surrounded with amazing dive sites in pristine conditions. Among the many sites, Salvador City Dive Sites boasts various types of the uniquely-shaped Salvador Dali corals. Amidst the serenity, you can gaze upon millions of stars painting the night sky and immerse yourself in the wonders of the universe.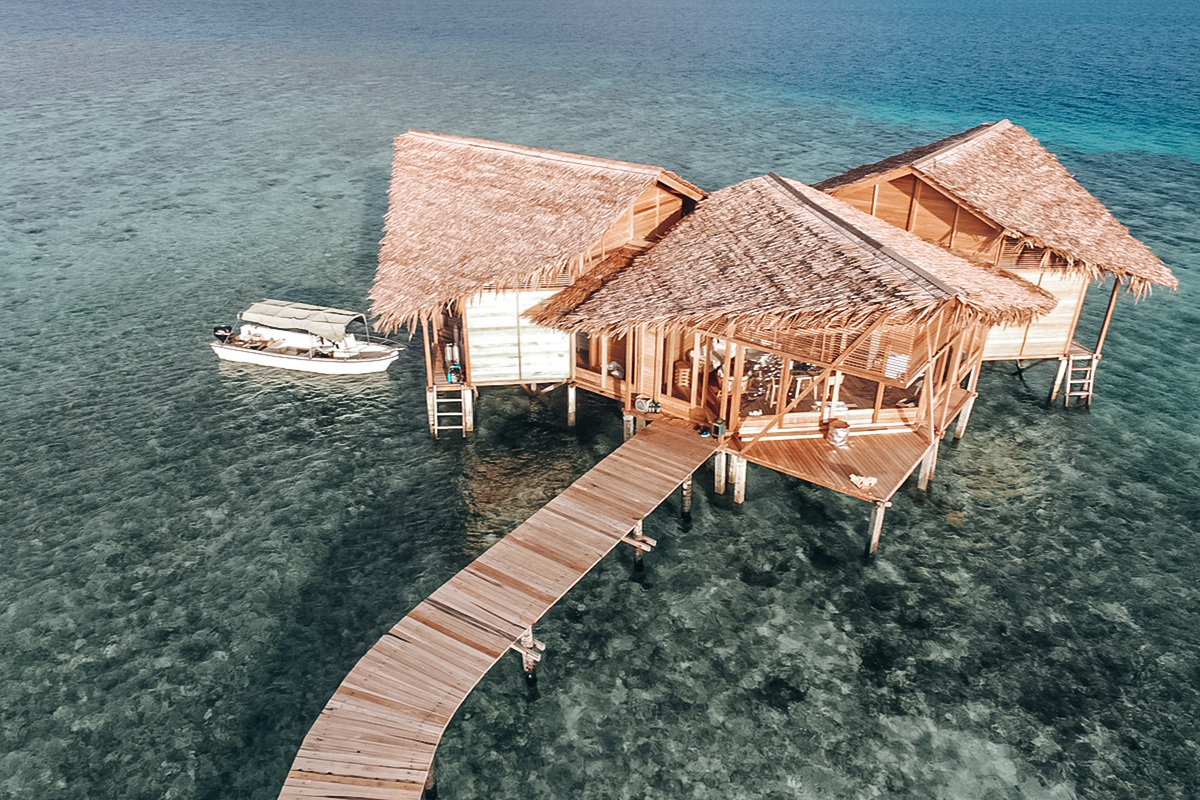 For couples who want to fall in love all over again, this is definitely the place to be. Love is always in the air in Pulo Cinta.
Get There:
There are over 30 daily flights available from Jakarta to Jalaludin Airport in Gorontalo. Alternatively, international flights are also available to Manado, the capital city of North Sulawesi Province. From there you can take connecting flights to Gorontalo.
There are exclusive airport pickups provided by Pulo Cinta Eco Resort that will take you from the airport through Boalemo Regency in a 2-hour ride before departing via boat to the resort at Boalemo Harbor.