Embrace the natural beauty of Lembang. Forget your home for a while, enjoy the cold fresh air and the petrichor emanating from the rain.
Located north of the magnificent city of Bandung, Lembang is a perfect getaway destination for nature lovers from the hustle and bustle of a city. Lembang highland is bestowed with picturesque sceneries, scenic tea plantations, and a nice change of cold weather from humid heat.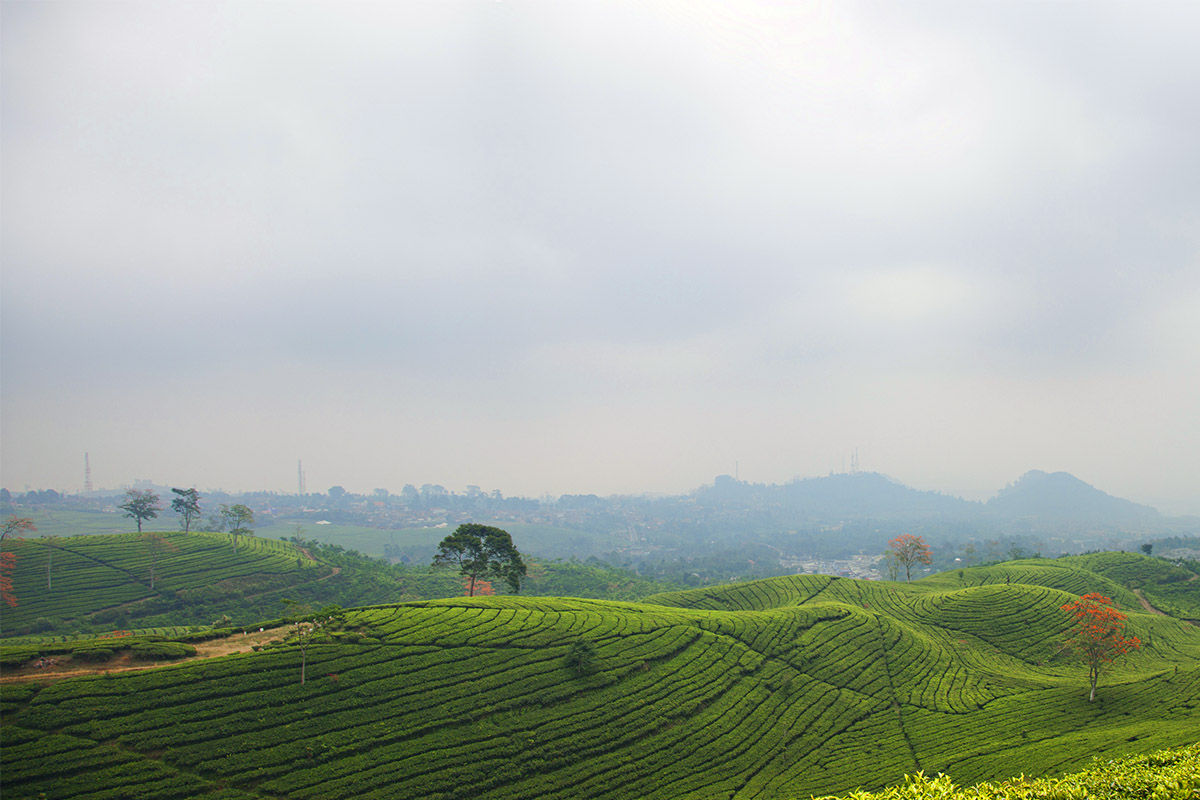 Photo source: Shutterstock
Mountainous adventure and fresh air are the charms of Lembang, a favorite sojourn location among the urban population. Several destinations here should be on top of your list, such as: Lodge Maribaya which boasts natural adventures and waterfalls; the Instagrammable Keraton Cliff, one the best photo spots; and the legendary Tangkuban Perahu Mountain, fantastic with its natural scenery and mesmerizing craters.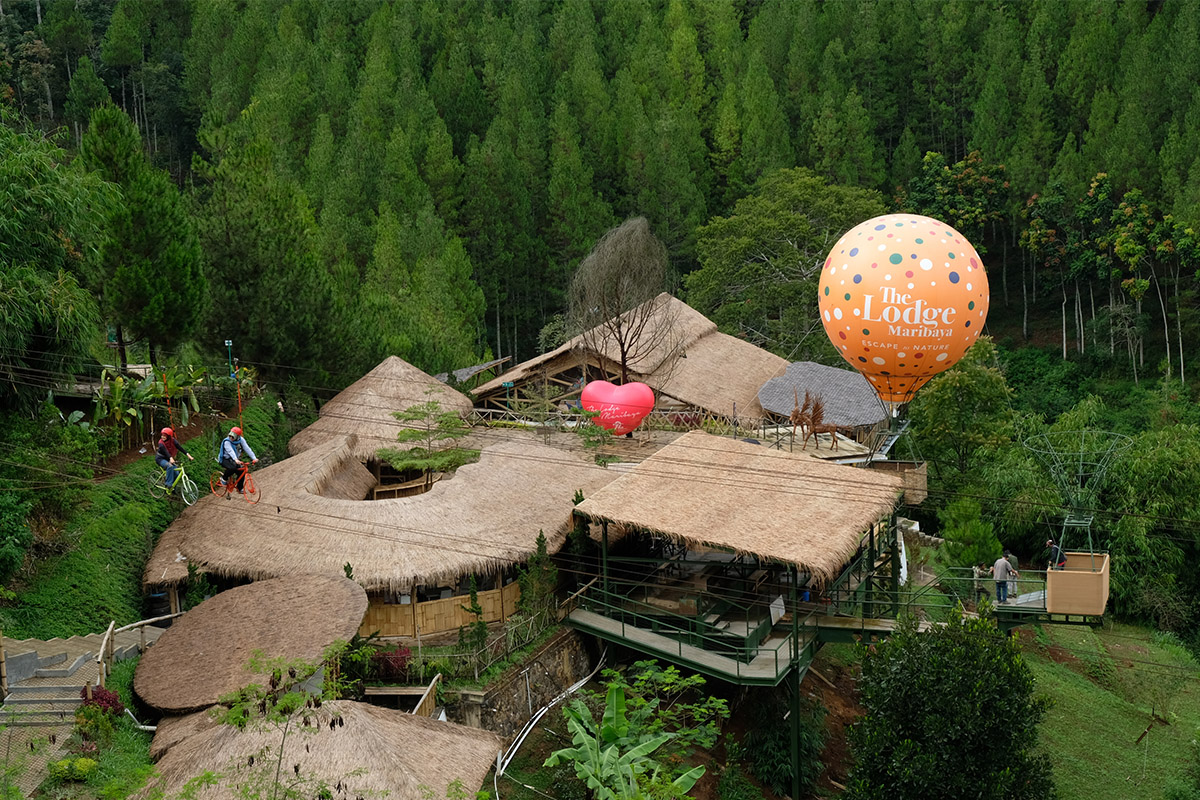 Photo source: Shutterstock
Lembang is also a great site to enjoy your family holiday. Visiting Farmhouse Lembang or De'Ranch is a must if you're with children. Visit the Hobbit house in Farmhouse or go horseback riding in De'Ranch, both are wonderful family-friendly attractions. You want something different? Stargazing at Bosscha Observatory offers a more educational type of vacation.

Photo source: Shutterstock
In contrast to Bandung, where you can find modern mall and shopping centers, Lembang is better known for its culinary destinations. The Floating Market Lembang is a colorful and vibrant leisure park, which sells various cuisine on boats.
People say that green is a good color to relieve stress. As a fertile highland, Lembang is lush with plantations: tea, strawberry, and vegetables. You can visit these plantations and pick your own fresh crops or buy them from local farmers. These places are best when you want to get closer to nature.
Get Around
Since Lembang is very close to Bandung, it's easy to find a transportation to get around and enjoy the beauty of its tourism hotspots. Your hassle-free option is to join a tour. Using a tour allows you to have a planned sightseeing without worrying anything. However, if you want more freedom, exploring Lembang by yourself using public transport is very possible. There are taxis, transportation apps,  and public transportations to choose from.
Get There
It takes only about 30 minutes to reach Lembang from the very heart of Bandung. If you are from Jakarta, you need to go to Bandung first, by air or land. If you're planning to drive there, avoid the weekends or public holidays, because what is normally 2-hours trip can turn into 4-6 hours trip.
Using airplane (or helicopter, there are heli-taxi companies in Jakarta offering ride to Bandung) is not necessarily the fastest way to get there considering you have to get to an airport first and wait for the flight. But if you choose to do so, you can hail a taxi from Bandung's Husein Sastranegara Airport to Lembang or hire a personal driver to get you around.
You can also take the train if you like. It takes about three hours from Jakarta to Bandung. The plus side is a scenic route as the train makes its way through the long tunnels and majestic mountains. Once you reach Bandung Station, you have a wide range of transportation choice, such as taxis, ride-hailing apps, and public transportation.
Another way to reach Lembang from Jakarta is by driving a private car or taking public transportations such as bus, minibus, or shuttle bus. The 150 km toll road connecting Jakarta-Bandung makes driving the fastest mean of transportation. Although, it can be very congested on the weekends and public holidays, so make sure you leave early and plan ahead. If you are a foreign tourist, we advise you to take public transportation or rent a car and a driver.