Who here is as famished as a Hungry Hungry Hippo and would die for a tasty meal that will not only satisfy the tummy, but also pamper your taste buds? Do spoonfuls of rich full-flavored fragrant rice, mouthwatering succulent pieces of meat and titillating spicy goodness sound absolutely delish to you? Well then a plate of Nasi Lemak would just hit the spot!
Surprisingly named as one of the 10 most healthy international breakfasts by Time Magazine, Nasi Lemak tastes devilishly unhealthy, which means its utterly delicious.
Nasi Lemak is a Malay dish, most well-known as one of Malaysia's national dishes, and popular in Singapore and Indonesia, particularly in Sumatra's northern region. In Indonesia, basically consists of fragrant jasmine rice flavored with coconut milk with a side of beef or chicken, peanuts and ikan teri (anchovies), fresh cucumber slices, sambal and an egg. Other side dishes are also available depending on the establishment selling the dish. Sometimes other spices or aromatics are added to the rice to make it more savory and fragrant, such as pandan leaves, bay leaves and lime leaves.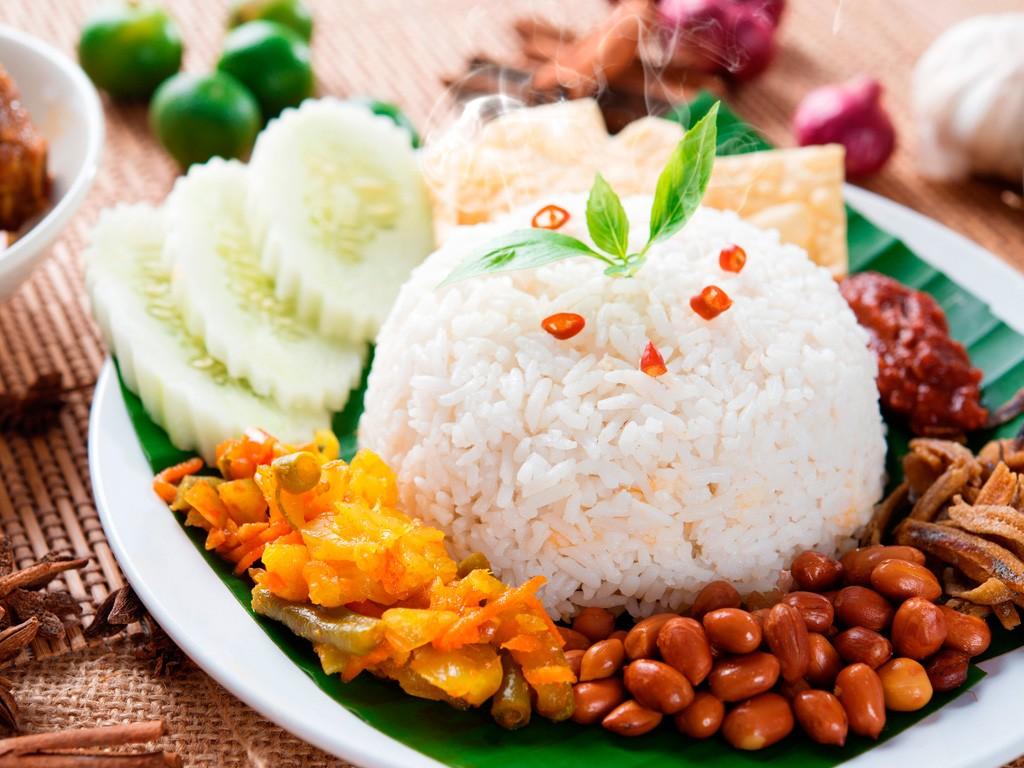 Medan is one of Sumatra's cities offering a more authentic Nasi Lemak, or Nasi Gurih as the locals call it, experience. Its strong rich flavors are so memorable that a trip all the way to Medan would worth it just to have a bite